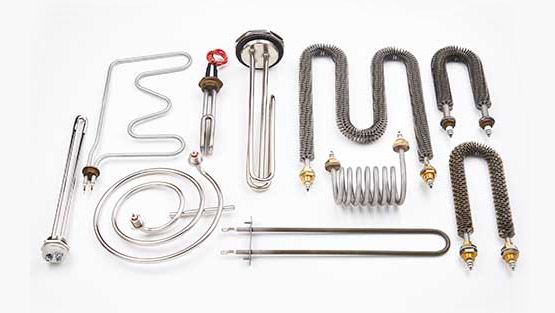 TUBULAR HEATER
Our versatile Tubular Heaters are custom-formed in a wide variety of shapes to correspond to your requirements.
Tubular heaters can be used in almost any application. Straight Tubular Heaters can be clamped to metal surfaces or inserted in machined grooves for conductive heat transfer. Or use a formed Tubular to provide consistent heat in any type of special application. Tubular Heaters may be clamped, immersed in liquids, cast into metal or spaced away from the work as radiant heaters. They may also be positioned in ducts or vessels for heating air or other gases.
Tubular Heaters of proper rating, material and shape can be used in most heating applications requiring process temperatures up to 750o C (1382o F).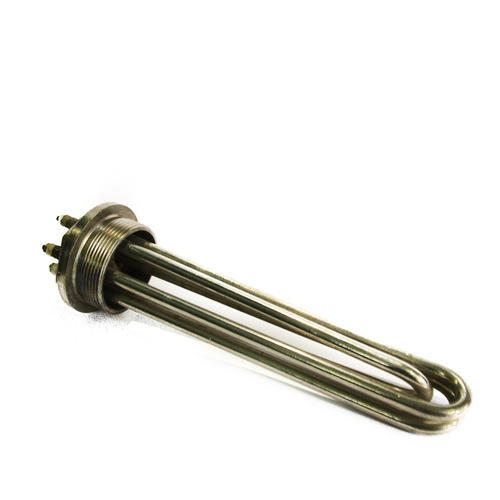 Immersion Heaters
Immersion heaters are a fast and efficient way of heating up various liquid solutions in processing equipment, large tanks and containers in many industries. Heating up liquids using direct heat transfer allows for the liquid medium to quickly reach the desired temperature using electric heaters. This application is commonly used in chemical processes, large petrochemical containers as well as large water containers that require fast heat up time. With minimal maintenance requirements, immersion heaters are an excellent solution to rapid heating in almost any industrial environment.
Flanged immersion heaters are high capacity electrical heating units made for tanks or pressurized vessels. They consist of multiple tubular heaters formed into hairpin and welded or brazed to flanges. The heating elements could be made of copper, stainless steel or Incoloy sheath. Variety of flange materials and shapes can be made available as per customer's request. Various types of electrical protection housing, thermocouples and high limit switches can be incorporated
Features
Consist of SS 304, SS 316 tubes, Ni-Crome 80/20 wire and MgO.
Max working temperature 750&degC.
Packing density 50 W/sq inch.
Can be made as different shapes as per requirement of Dies, Modulds & different application.
Applications
Heating of Dies.
Moulds and Air heating up to 500&degC in any packaging machines.
Quick Fact
If Heating is your Problem ... We are your Solution.
CALL TO ACTION